Kelly Kaye


WARNING GAMMAR NAZIS: My website is written in the vernacular (colloquial) English.

Hi! I'm just a Texan transplant who travels a lot. "Batz Maru" is my traveling partner. He is Hello Kitty's cousin and is also known as the "bad penguin." I refer to him as "Tux" in some social media forums, but "Tux" is the quasi-official name of the Linux penguin.

I just got back from my second trip to Korea this year. I'm already planning my next trip - I'll be spending the month of December in Kona, Hawaii.
"Ed-gu-mi-ca-tion"
My B.A. is in Asian Cultures and Languages/Japanese, with a minor in Korean, Chinese, and Indian (dot... not feather

). I also have a couple of other degrees that I don't talk about (wink, wink, nudge, nudge

). My goal is to master at least eight languages (getting there!) before I'm, like , old n' stuff - or at least until I stop saying "like" where it doesn't belong.

Professional stuff
I own a business called "Asian Social Services for the American Traveler." A mouthful, I know. It's even longer in Japanese. I provide consulting, cultural, and language instructional services to Americans who plan to travel to S.E. Asia.
Other crap about my life...
I've done a lot of stuff. I mean a lot. Started playing bass guitar at 13. I joined the U.S. Navy (Active Duty), like, four months after high school to straighten my ass out. Call it desperation, but I loved the Navy. I was stationed at the Naval Academy (Annapolis, MD).

After the Academy, I went to Air Traffic Control School (Naval Air Station, Memphis,TN). Soon after AC school (which was literally almost harder than giving birth), I moved with my entire family (including mom and dad) to Haleiwa, Hawai'i.

I moved from Hawai'i to Austin, Texas. I became a radio DJ at the now-defunct international (U.S./Japan/Canada) Heavy Metal station Z-Rock - 98.9 FM/Austin as "Kelly Kaos." At Z-Rock (the "Mighty Z") I played a lot of Slayer, Sepultura, Pantera, and other great stuff. Great job. Met my husband while working there as a DJ. Left Z-Rock when it got bought-out by a company (ABC) who didn't wanna' be known as a "heavy metal" station. Went to 101X (101.5 FM), then KLBJ (93.7 FM) for Years. I quit KLBJ-FM to go to Z-102.3 FM (at that time a Classic Rock station). Simultaneously, I worked for Metro Networks (for 13 stations under five different "names"). I voiced and provided traffic and weather reports for a hunk of radio and TV stations in Austin, TX. Big whoop, right? I thought so.

I re-joined the Navy after 9/11; because 9/11 "royally" pissed me off, and I felt it was my duty to this great country of ours. With my degrees I could have gone in as an officer, but I decided to stay enlisted because I relate to enlisted personnel much better.
My current sitcha'ation…
I live with 5/6 of our children and my husband...
This is the love of my life, my husband, Matt.... and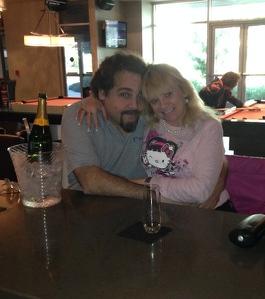 OUR CHILDREN:

Ushi Neko MooKitty ("Prada")

Louis Vuitton MooKitty ("Louie")

Gucci McGreyson ("Gucci")

Gianni Versace McGreyson ("Versace")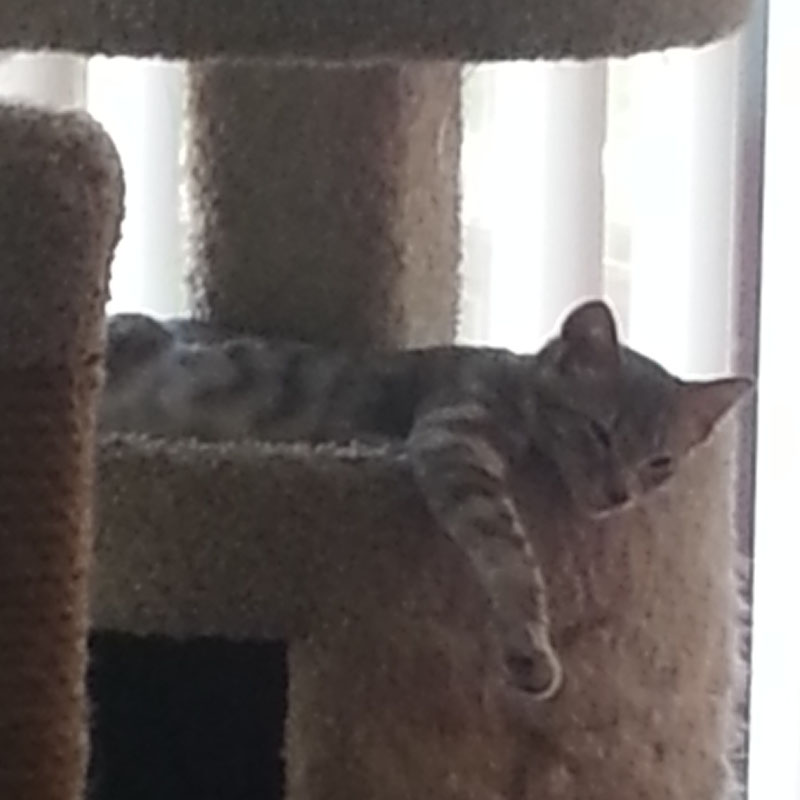 Michael Kors McTabbycat ("Mikey")
Note: We gave our cats regal designer names because they are all shelter rescues and unwanted castaways, so we wanted to give them names that made them special.
Our first-born son, Ryan Anthony, and our daughter-in-law Madison, are both medical doctors finishing their internships at Baylor U. Hospital in Dallas, soon to be residents.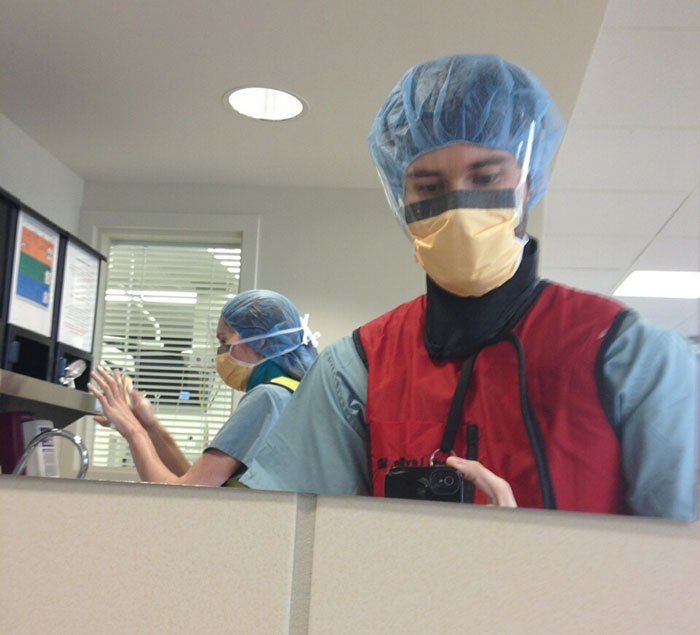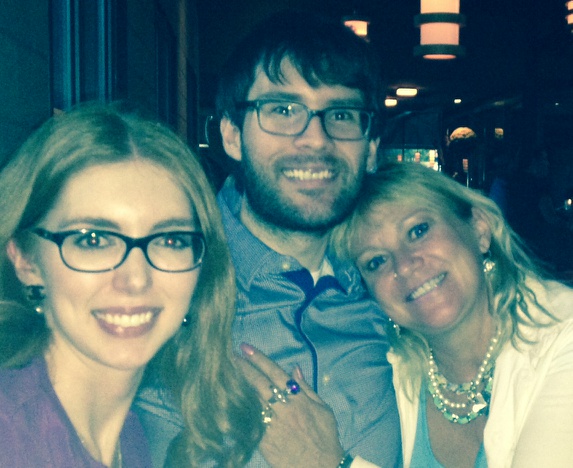 I love Asia (especially Japan and Korea), and I travel often to various countries. Some call me a "jet-setter," but I call myself a "country-hopper." I have a humongous passion for Pink Floyd. I am especially fond of David Gilmour.
I love other stuff, too: cats (I LOVE cats!), Pink Floyd, Hard Rock, and anything or anyone involved with the creation(s) of Monty Python, Absolutely Fabulous, the Office, and British humor in general.
Stuff I Like a Lot: South Park, Cartoon Network's Regular Show and Clarence, great movies like "22 Jump Street," "Napoleon Dynamite," "Tropic Thunder," "The Devil Wears Prada," and "Superbad," and stuff like that. If you have a sense of humor, and the ability to be compassionate, I adore you already. Funny people are the happiest people, fer' sure. I love BMW's and designer clothes.
Special thanks to my great friends in Austin, Japan, Korea, Poland, Australia, and England on my website who never fail to make me smile!
Links to my Life and Travels
© Copyright 2003-2014 Kelly Kaye
Best viewed at 800 x 600
This site has absolutely no official affiliation with any broadcast company mentioned. Where trademarks are displayed, they are and remain the exclusive property of the relevant owners
Last Update - 2014